Sunrise "Zwischbergenpass" – the holiday highlight for everyone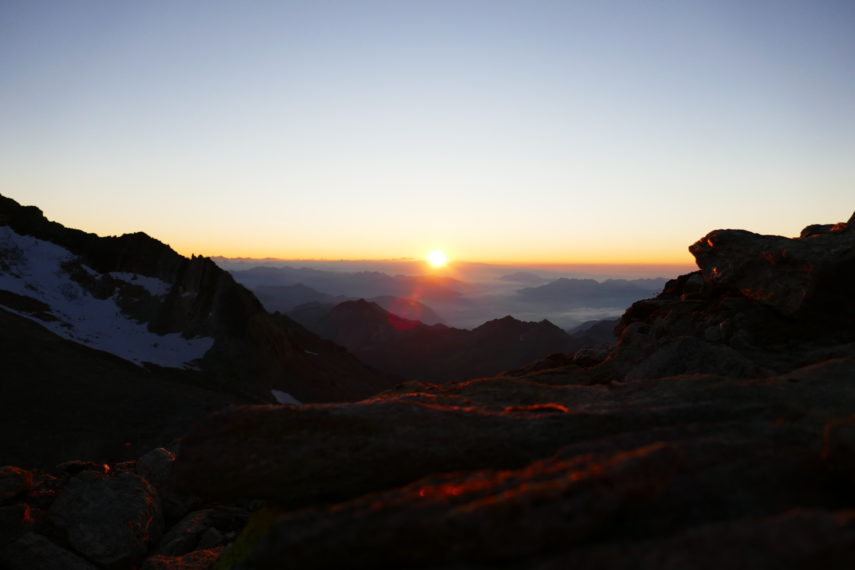 Experience the impressive sunrise at an altitude of 3242 m above sea level. After breakfast at 4.00 a.m.
the "Zwischbergenpass" is easily accessible in about 60 minutes – for everyone. Between the Lago
Maggiore, the Monte Rosa and the Mischabel chain, an unforgettable morning atmosphere and
breathtaking pictures await you.
The traverse into the wild and romantic "Zwischbergental" is also an experience. There is another
possibility to stay overnight in the restaurant "Zwischbergen".
Book your stay now. We look forward to your visit.
zurück